While the Cincinnati Spring is even more of a rollercoaster ride than usual, Aeqai covers several exciting exhibitions for your avid interest.
Read More »
Greetings in the New Year 2023 We have an exciting post for your avid interest. The Cincinnati Art Museum presents 4 generations of Japanese Printmakers.
Read More »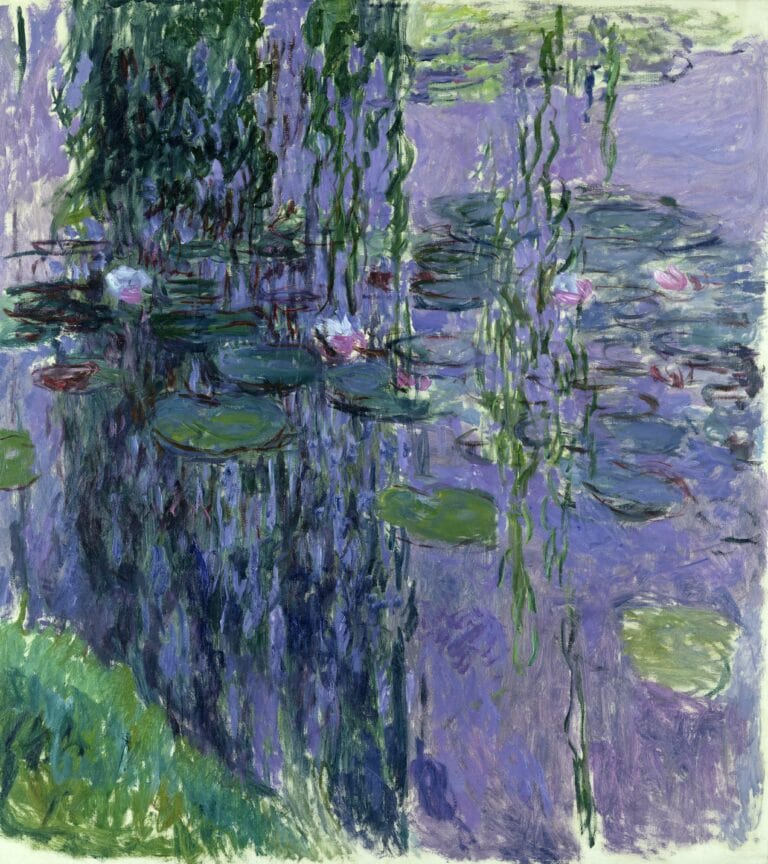 Although Joan Mitchell's home and garden was just a 9-mile hike from Monet's Giverny paradise, their dialogues on canvas are an intimate interchange, still intriguing today.
Read More »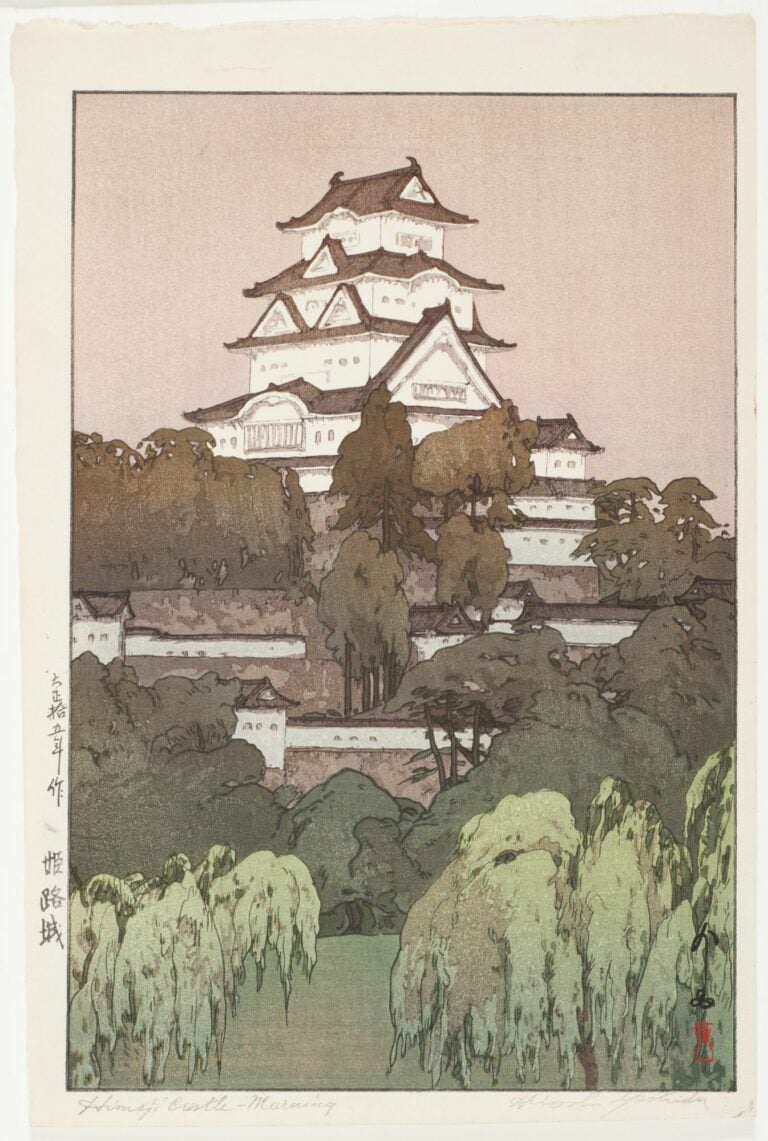 The Yoshida Family Legacy features seven artists with seven unique artistic visions. The prints of these three men and four women illustrate the evolution of 20th and 21st century printmaking in Japan.
Read More »
Leave it to the Detroit Institute of Art to bring Van Gogh to America!
Read More »
Is Fika Leon, self-taught artist from Indonesia whose mystical works were recently shown at Miami Art Week, carving a unique path unbeholden to recent art market trends? Read Ekin Erkan's projection.
Read More »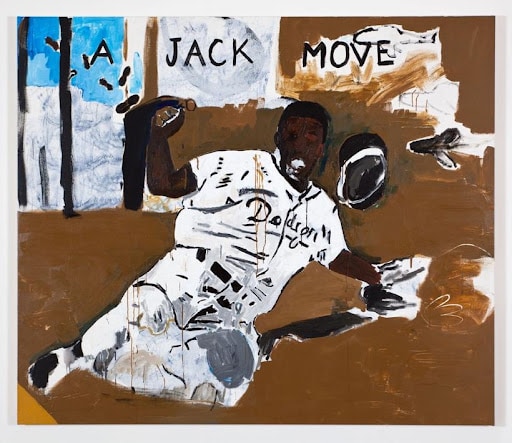 Through April 30th, 2023, MOCA presents "Henry Taylor: B Side." It is the most extensive view of Henry Taylor's multi-layered oeuvre yet. Taylor, a Los
Read More »
Dear readers It has been a most exciting year in the Cincinnati Art World: The FotoFocus Biennial engaged viewers around the region, Christina Vassallo has
Read More »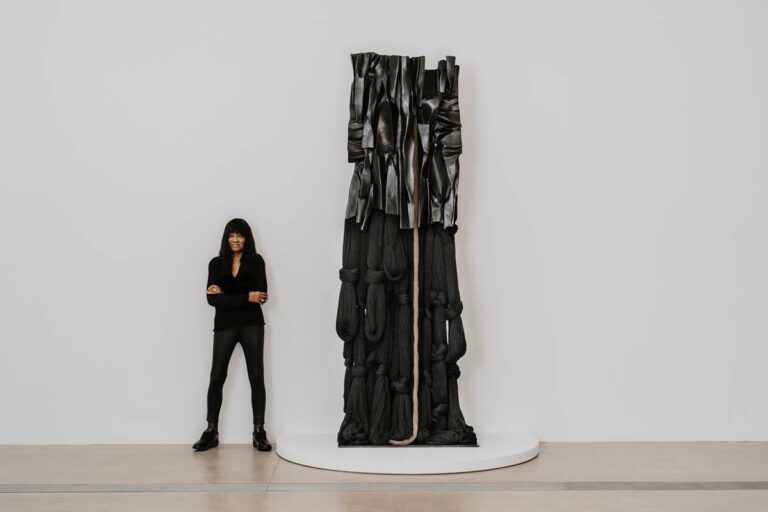 What a delight it is to come across an exhibition by such a prominent artist as Barbara Chase-Riboud (b. 1939), whose elaborate charcoal drawings and
Read More »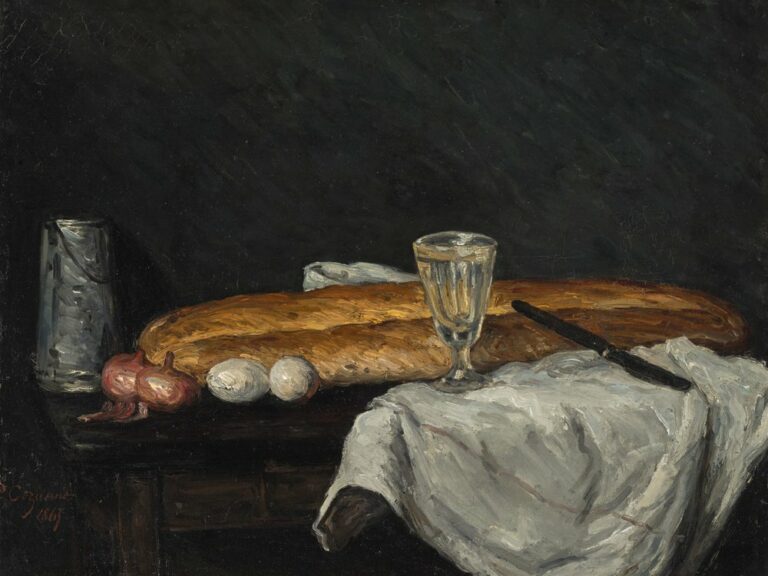 Who is the gentleman who was hidden for 158 years beneath a still life of eggs and bread?
Read More »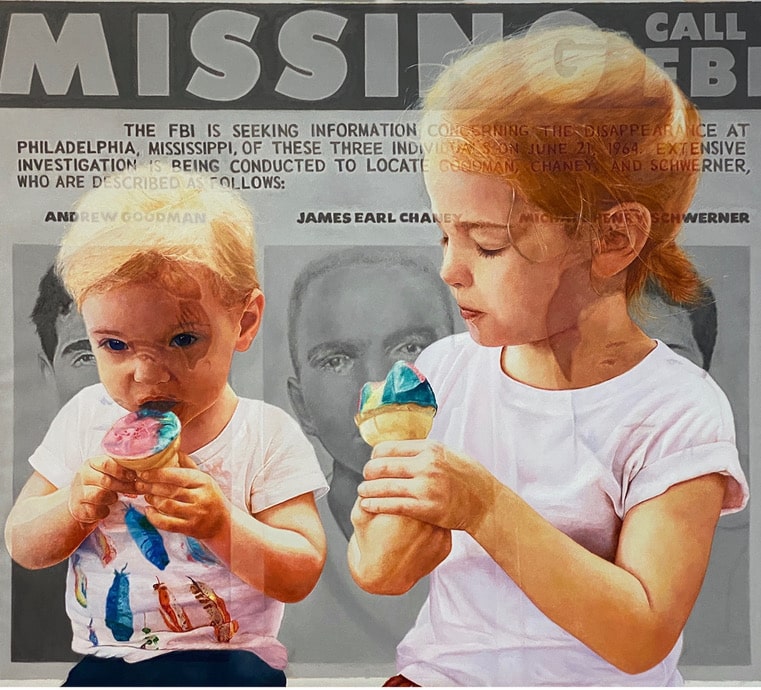 "Bending the Arc," the current exhibit at the Annex Gallery is a must see for anyone who is genuinely interested in the social history of our country and who has at heart a just, equal and compassionate America.
Read More »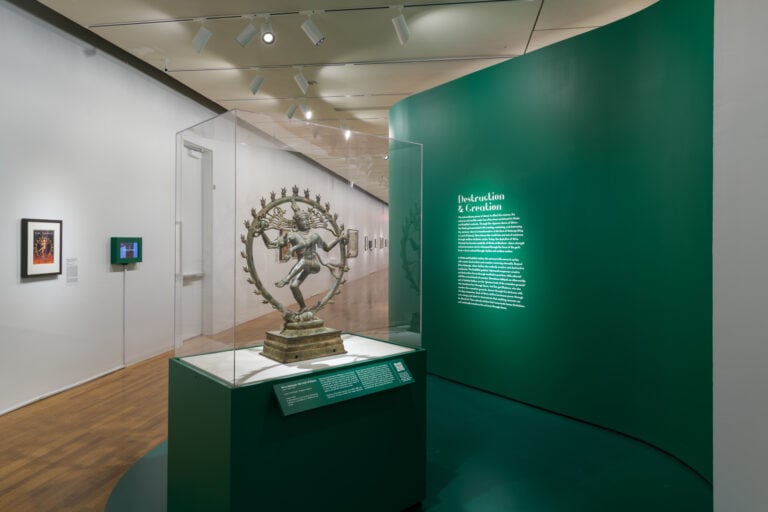 Dancing into 2023! How exciting is it that in the same period as the acclaimed artistic director of the Cincinnati Ballet, Victoria Morgan, has retired
Read More »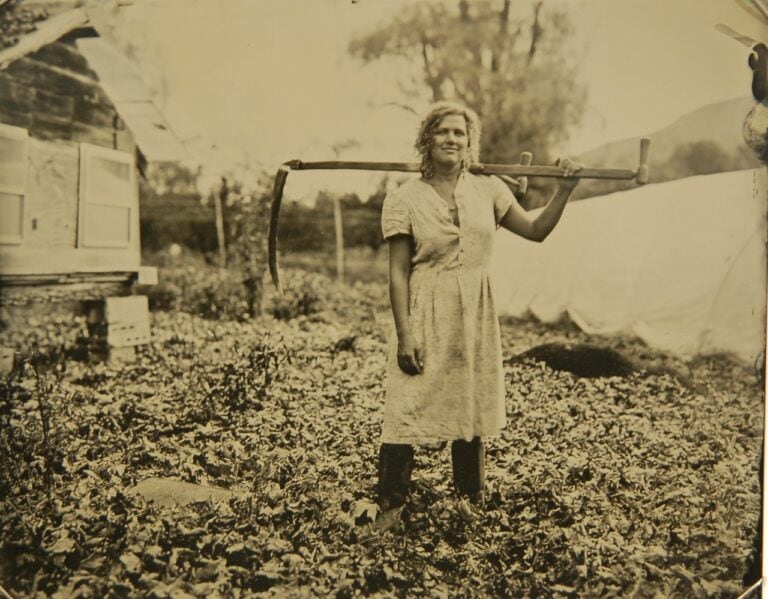 I am a stalwart but cranky fan of FotoFocus. Since its beginnings in 2012, I have seen a fair number of the exhibitions connected to
Read More »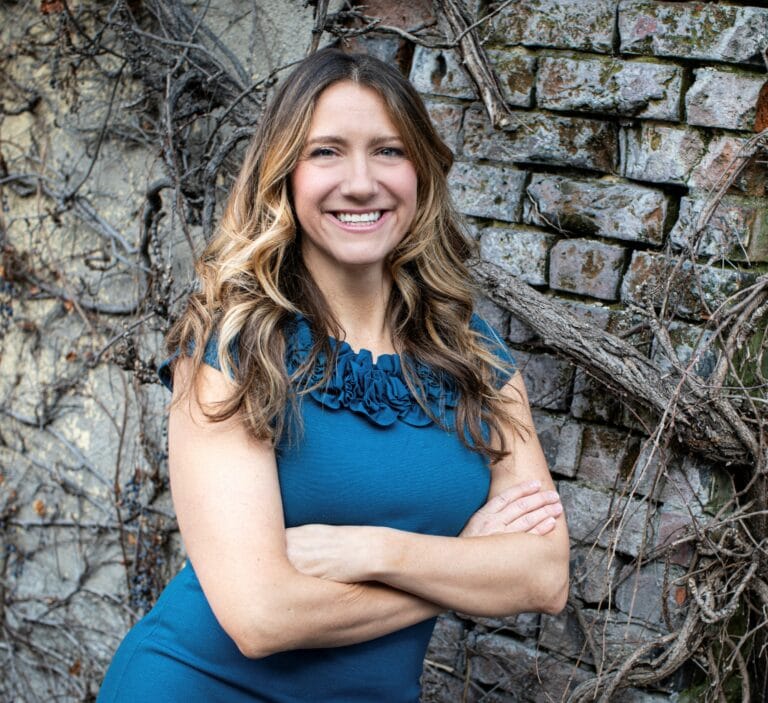 Clifton Cultural Arts Center is constructing a $10.5 million new building which will serve Uptown neighborhoods with a wide variety of exhibitions and classes. Leslie
Read More »
The busy holiday season is upon us and there are many exciting seasonal events and exhibits to take in. We are highlighting a few that
Read More »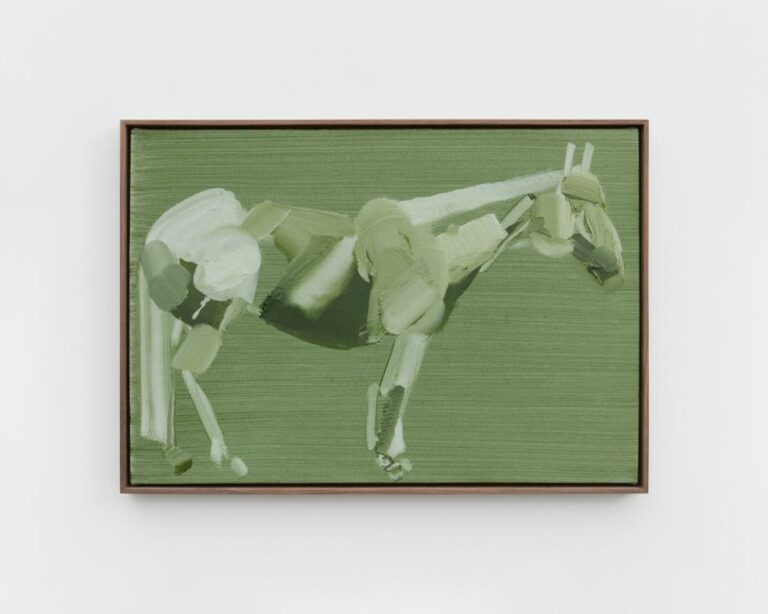 Green Earth, the new exhibition by LA based painter Andy Woll, is on view at the Night Gallery through January 21, 2023. His title is
Read More »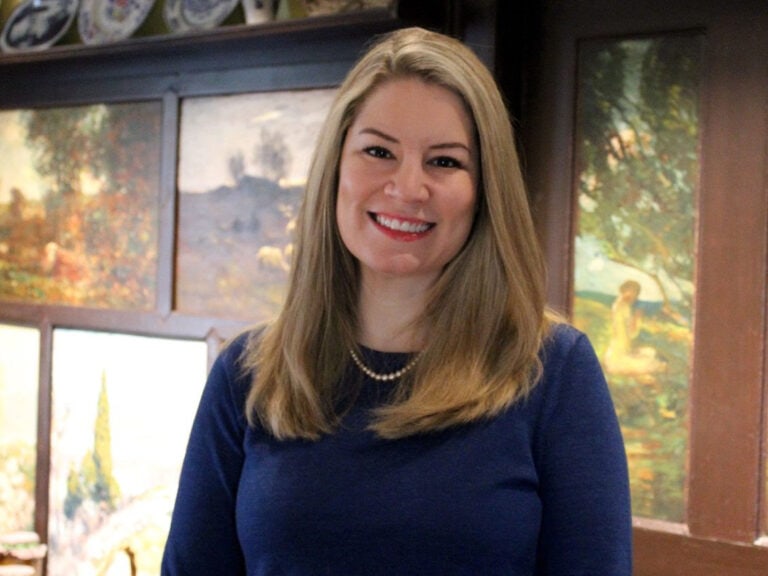 A new face appears at the helm of The Taft Museum of Art. Rebekah Beaulieu became the next Louise Taft Semple president and CEO of
Read More »
No one's quite sure how to pronounce it (is it 'Fot-Oh' or Fote-Oh') but PhotOH: Photographers in the Heartland is a stimulating camera and non-camera image exhibit of new work by Ohio photographers.
Read More »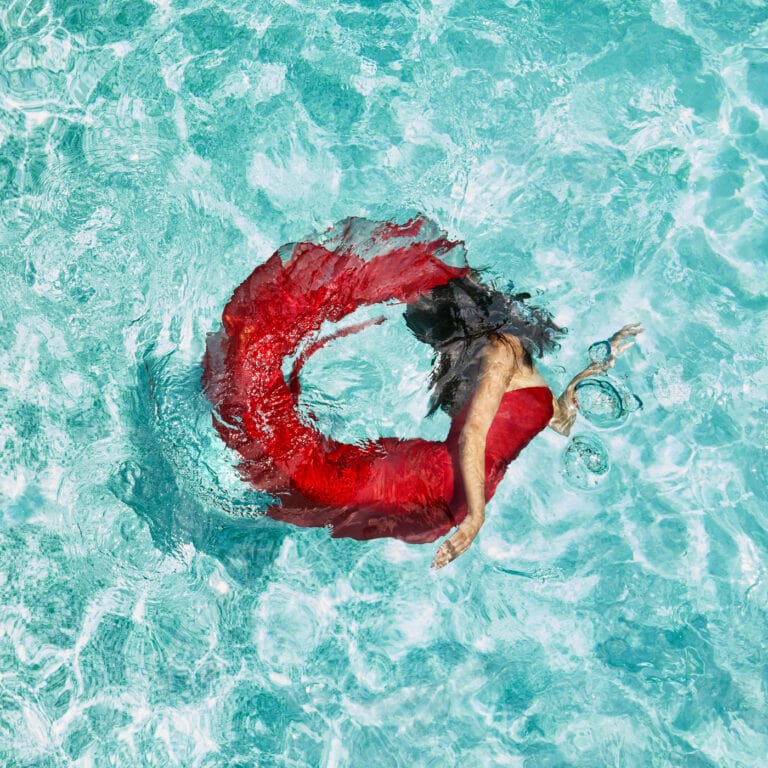 This multi-artist survey addresses everything from Breast Cancer, to George Floyd to a whimsical family of teapots!
Read More »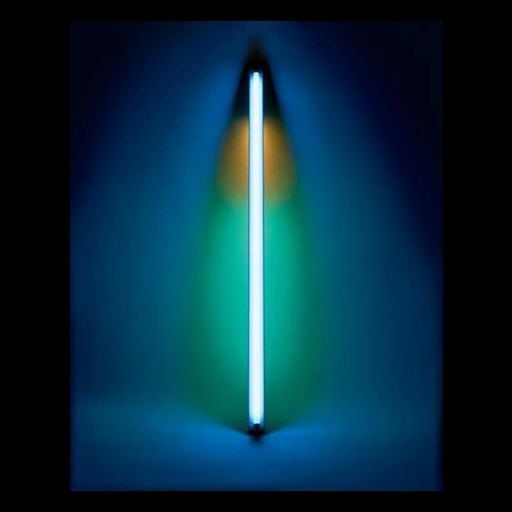 What does Pop Art have in common with Surrealism? The works in the Weston donation to the C.A.M. help us rethink some things we thought we knew about American art in the final third of the 20th century.
Read More »
Did you know that in ancient China horses danced for emperors? Or that painters used horses as symbols for both prosperity and protest? Galloping Through Dynasties at the Cincinnati Art Museum uses new research and important loaned works from around the world to tell a fascinating story of the evolution of horse images in China over the course of 3,000 years.
Read More »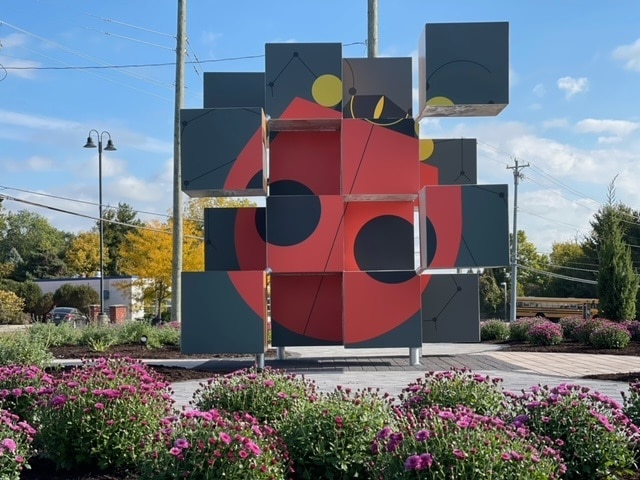 World-renowned artist Charley Harper's memory lives on. Executive Director Kim Flamm, ArtsConnect in Springfield Township, called Charley Harper's son Brett and talked to him about
Read More »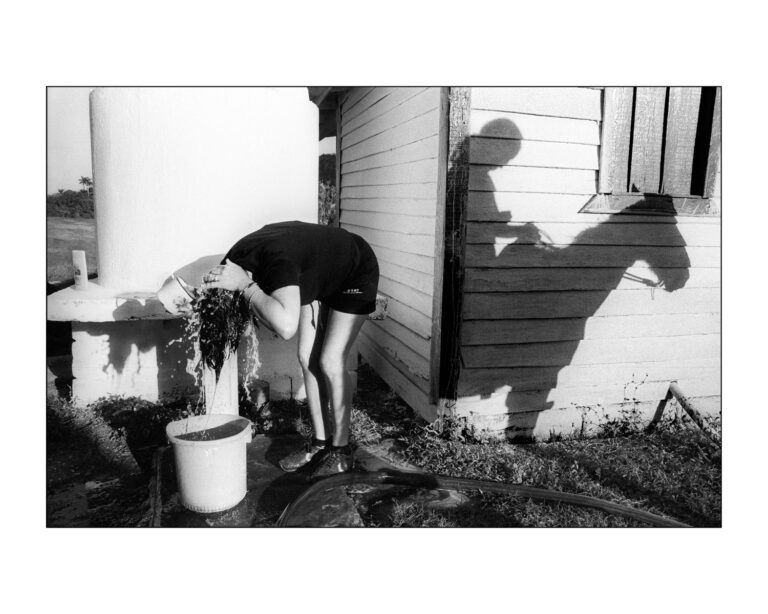 "You have a fraction of a second to express the essence of what is happening, to tell a story using the camera, light and shapes as tools." Raul Canibano
Read More »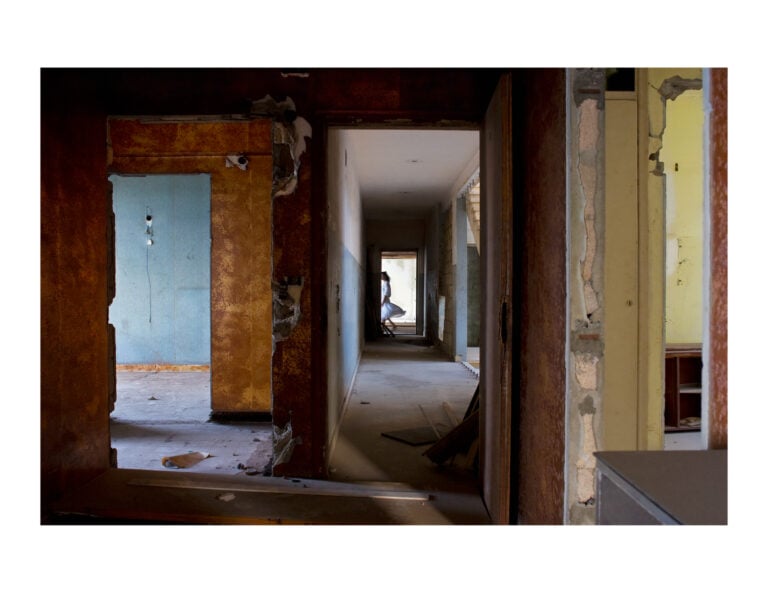 In the Annex Gallery's second room is a double exhibit of images entitled "All Falls Down. This show consists of photographs by Lebanese photographer Gregory
Read More »
In this posting, we present the Return to Rencontres Part II, as Mr. Messer journals his experiences, observations and conclusions. Laura Hobson writes up the
Read More »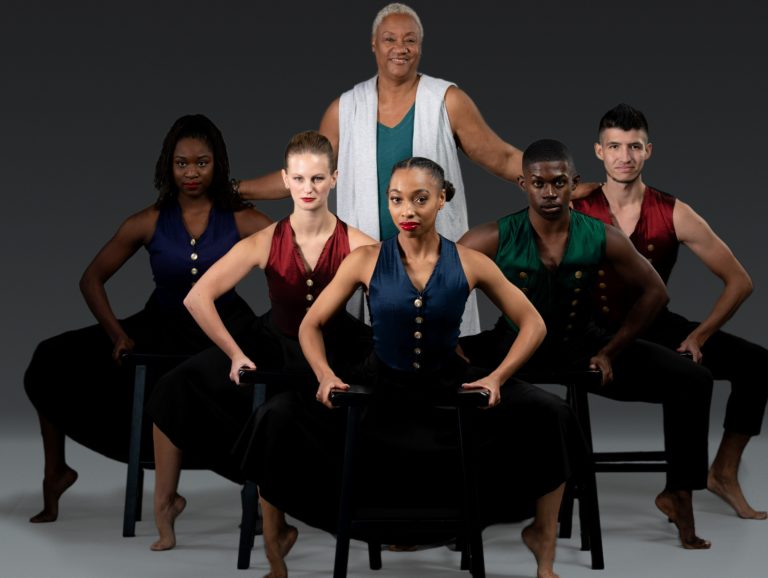 Dayton Contemporary Dance Company is the modern Black dance organization in the area. Known in Dayton, it also draws dancers from across the country and
Read More »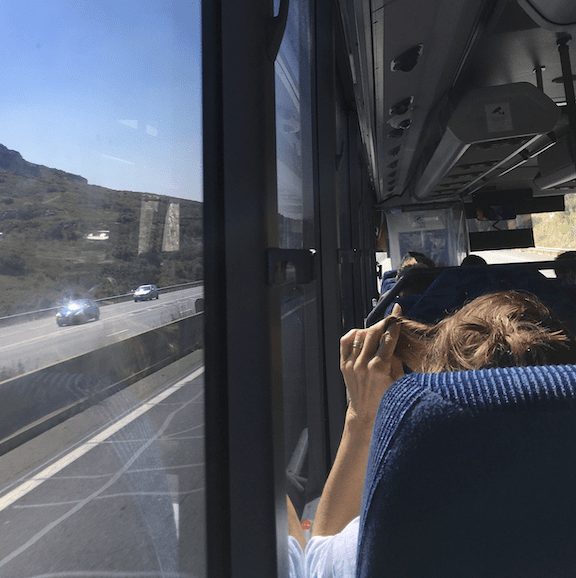 The morning of July 15th I woke to the familiar smell of smoke from burnt wood (familiar because my own, wooden house had burned less
Read More »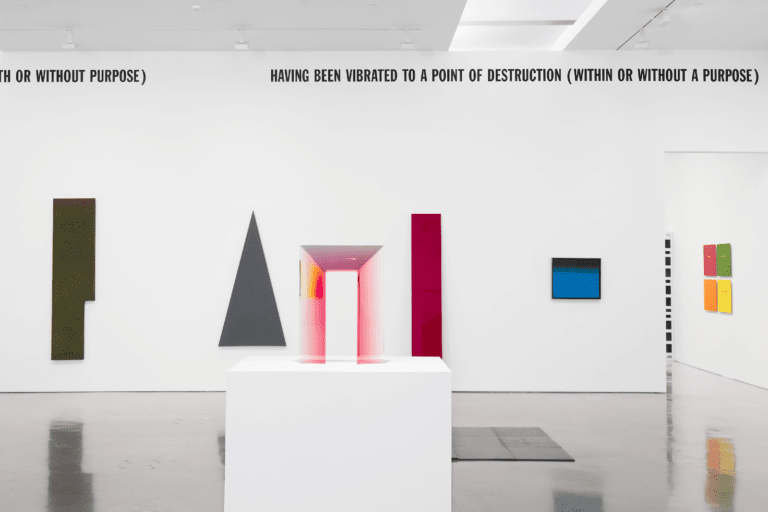 On view from September 17 – October 22, 2022 This month Regen Projects celebrates the legacy of Lawrence Weiner, who died just last year, with
Read More »
"This will not only allow us to serve the participants…. much more fully, but it will make Manifest more meaningful as an experience for the wider community."
Jason Franz
Read More »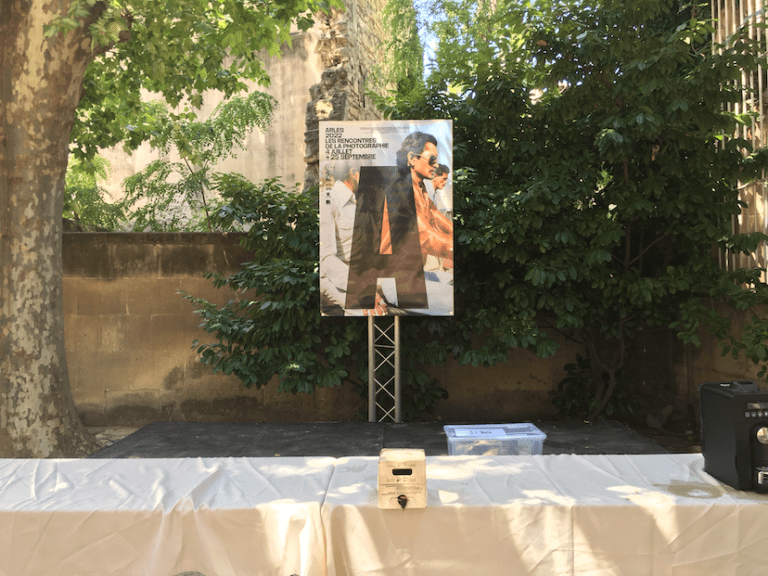 The opening conference of the 53rd Rencontres de la Photographie d'Arles (Photography Meetings in Arles, France) took place in the tree-shaded courtyard of the festival offices and was attended by Arles' Mayor, the Rencontres' director, several governmental ministers and an international audience of various hotshots and press.
Read More »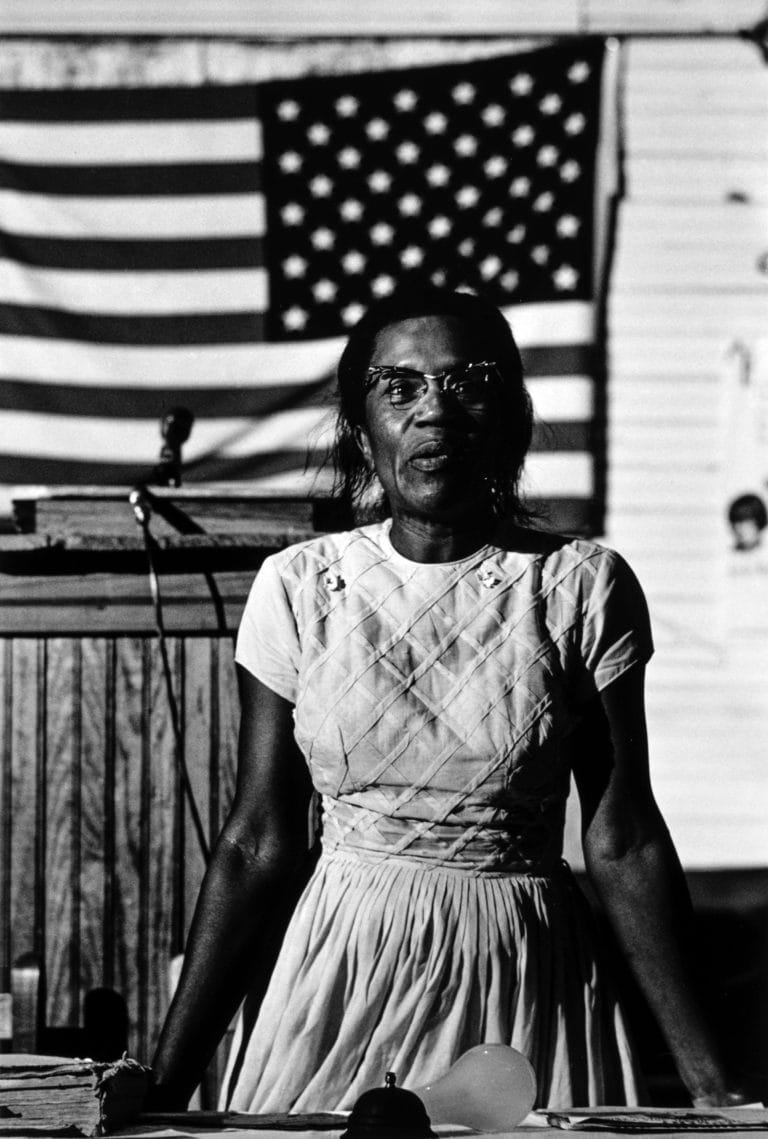 The new arts season is always highly anticipated by culture lovers. This is the year for Fotofocus, an extravaganza that is the largest photography and lens-based art biennial in America, founded in 2010 here in Cincinnati, Ohio.
Read More »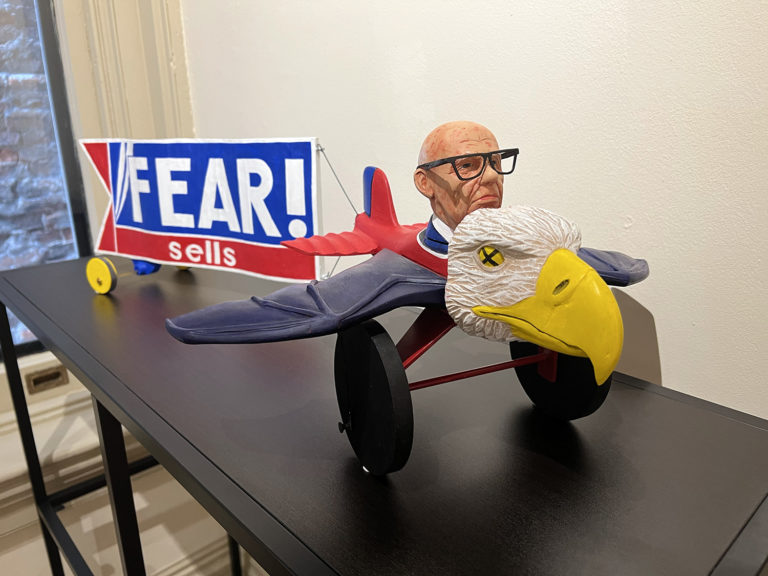 "I met the Maintraum boys when we were all young and filled with fire and audacious intensity. Now we're senior citizens…nagged by the gnawing question, 'Is my work still relevant?' " Kevin T. Kelly has an answer.
Read More »
Scrappy and zany, Ulriksen's popular illustrations make the dailies a bit more palatable from the everyman point of view. See what he has to say at Studio Kroner this month.
Read More »
Be bedazzled. Be inspired to make the world a better place with Nick Cave to guide you there.
Read More »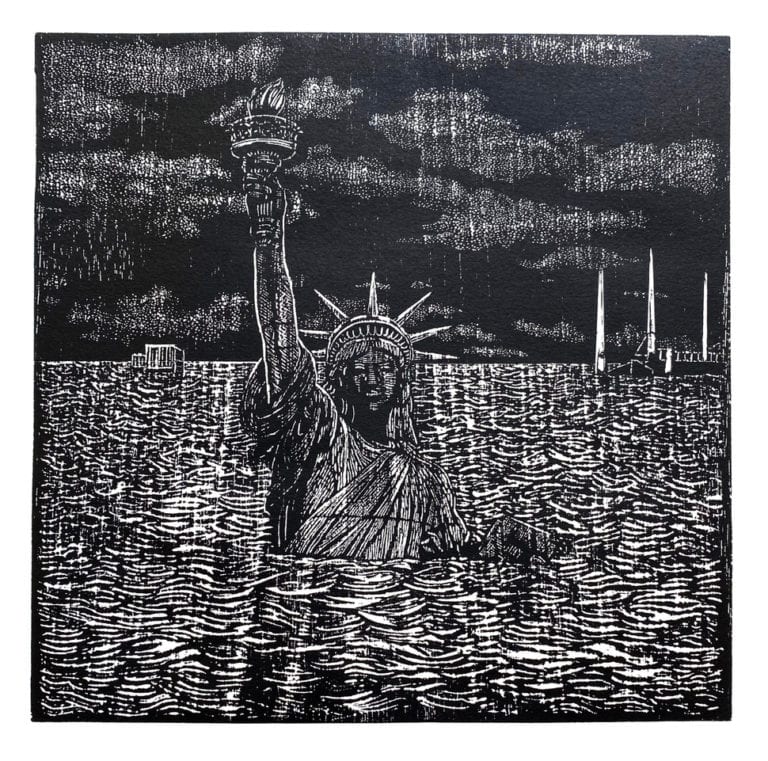 Art has the universal power to speak to people across borders of culture, race and language.
SOS ART Cincinnati, an organization promoting peace and justice through art, uses this
ability of art to create bridges between people.
Read More »
A small thematic exhibition entitled Staged was a call for artwork made under direction, with meticulous planning "and a significant degree of control" with no dictates on the final mediums.
Read More »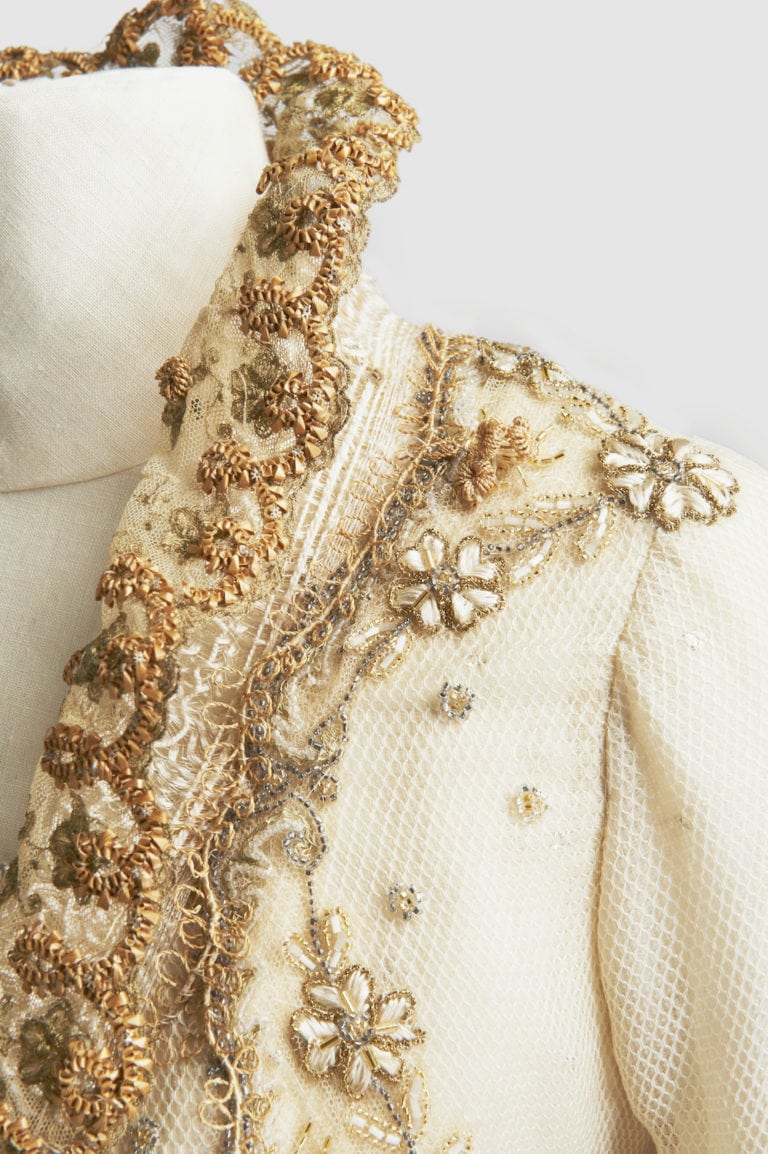 There is always something so special about seeing a fashion exhibit at the Taft Museum of Art.
Over the years, it has carved out its own voice within the fashion museum landscape – especially within the fashion in film genre.
Read More »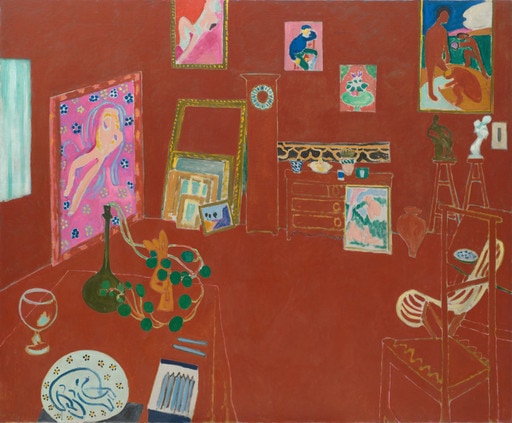 This exhibition prods viewers into the role of a sleuthing detective. The works exhibited are, of course, masterful: Matisse's vermillion fauvism needs no introduction!
Read More »
For Zory, the pandemic was the occasion for a deep dive into oneself, a time without our customary distractions of work, play, or other people. If we strip away our jobs and our households, cut out Netflix and Uber Eats, what did we find ourselves left with?
Read More »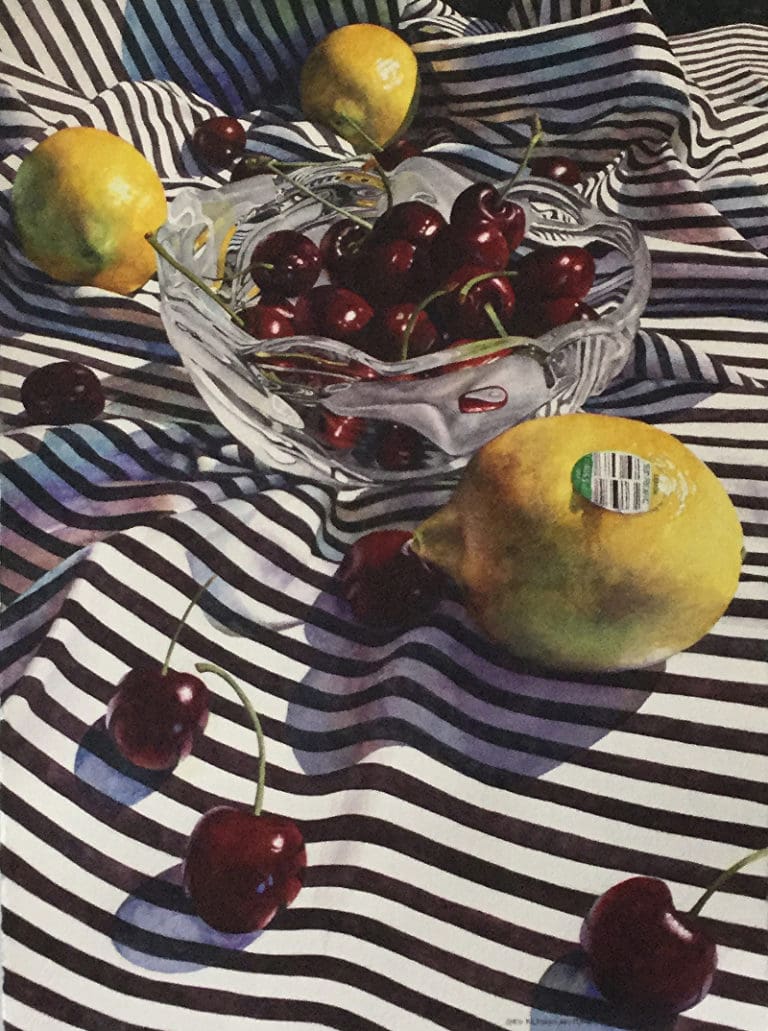 ARTlectic Gallery owners, Starr and Tarry Shebesta, are boundlessly enthusiastic about the variety of talent found in the Cincinnati area…Their opening exhibition features the internationally recognized watercolors of Chris Krupinski.
Read More »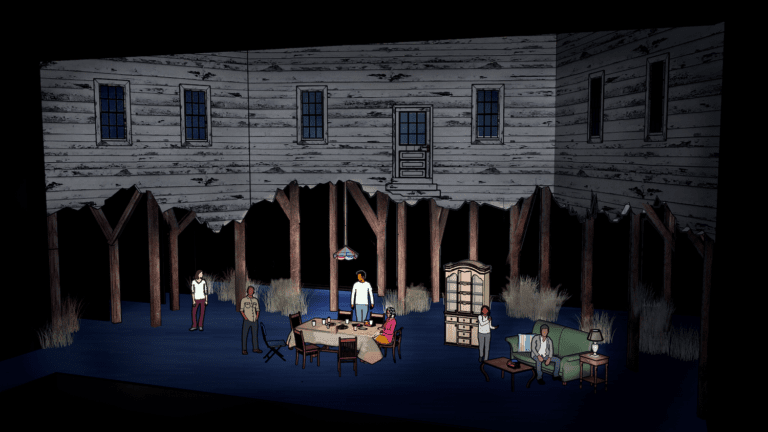 A world premiere opera "Castor and Patience", produced by Cincinnati Opera July 21 – 30 in Corbett Theater of the School for Creative and Performing Arts, drew rave reviews from critics and attendees alike.
Read More »
Editor's Comments. June 2022. The summer season is visiting upon us both the glories of nature and its furies. In these turbulent times of war, rumors of war, disasters and upheaval, one might enjoy a reasonable respite in the columns posted here that invoke the timelessness of nature's seasonal cycles.
Read More »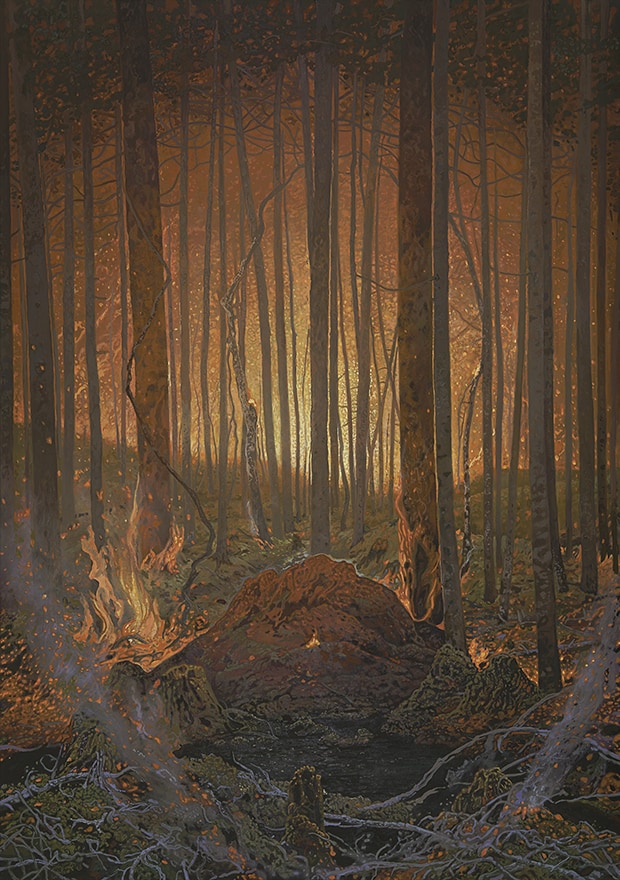 What's in a number? We learn to count. But beyond counting begins an associative relationship with this abstract process. There is 1, 2 sides, trinity, 4 corners, five fingers (counting the thumb), 6 swans-a-swimming, seven days to the week, figure eight's, "number 9… number 9" and then, we add a zero – 10.
Read More »
Contemporary Arts Center Opens Creativity Center. By Laura A. Hobson. A new horizon opens at the Contemporary Arts Center, 44 E. Sixth Street, on Oct. 8 after seven years of planning. Begun in 2021, construction for a new Creativity Center will be finished in late August. During September, staff will install nine works of art.
Read More »
By Josh Beckelhimer. Shaper of God is on display through October 4, 2022. CalArts' REDCAT gallery displays a small but notable exhibition called Shaper of God by American Artist. Artist, who legally changed their name in 2013, aptly de-centers what might be their own artistic style.
Read More »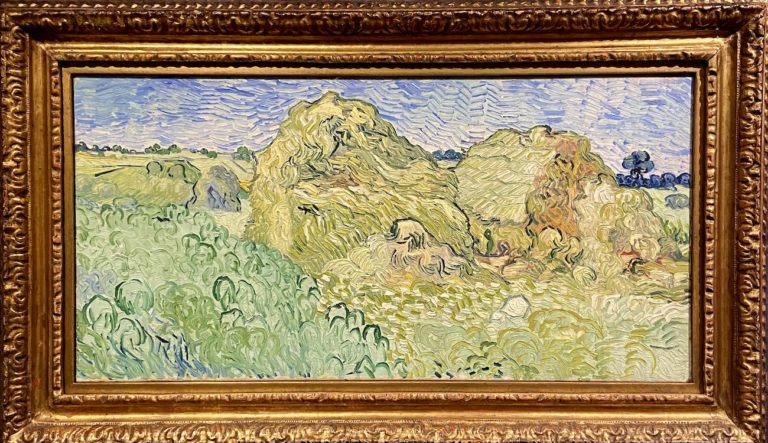 Van Gogh and European Landscapes is what the museum calls a "Focus Exhibition": a small, intimate affair designed to encourage us to look more carefully. It's a nice strategy and allows curators to use just a few borrowed works as the basis for a program.
Read More »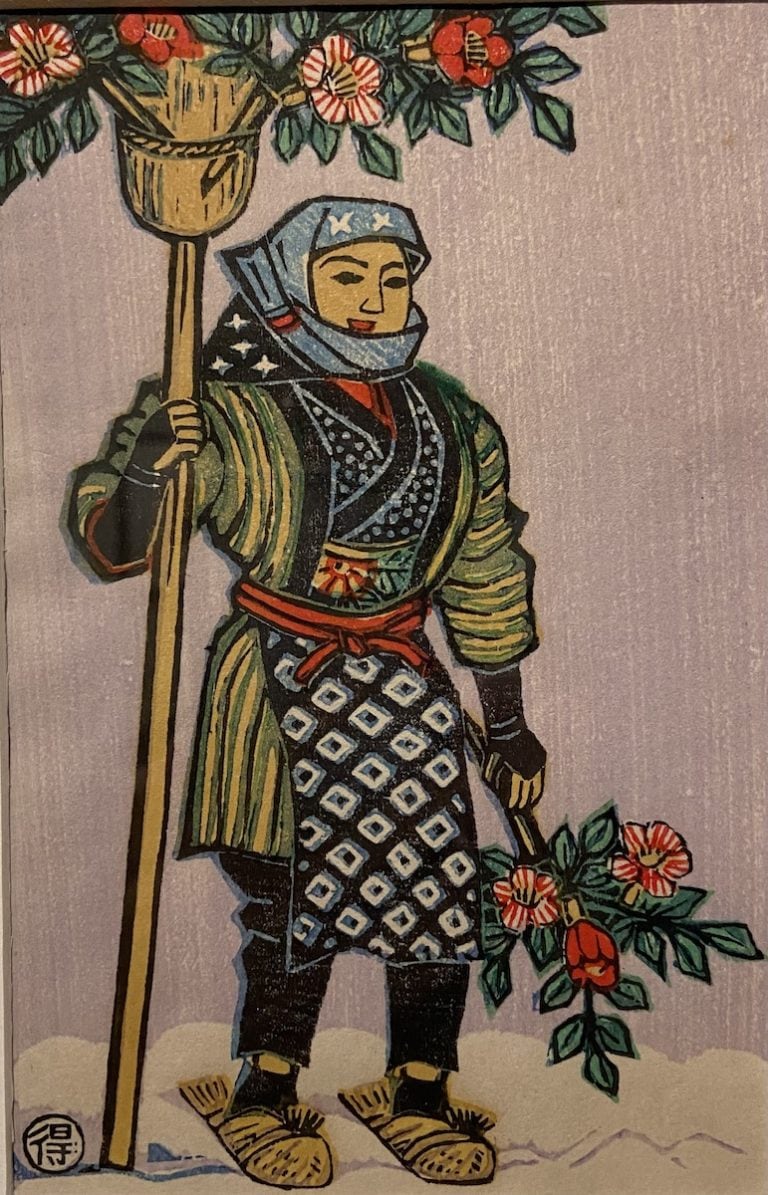 Hiroshige. Kuniyoshi. Hokusai. These are a few of the revered masters of Japan's most celebrated era of woodblock printmaking. Active in the 19th century, these artists' works –featuring landscape views and the "pleasures of the floating world"–were collected avidly not only in their home country, but abroad.
Read More »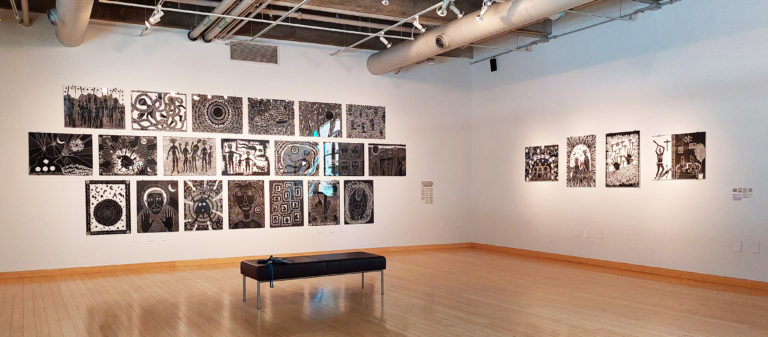 A Call for Change.
Can art be a form of activism or is its power limited to the purely aesthetic realm? While artists and aestheticians continue to debate this, artist Saad Ghosn firmly believes that art has the ability to create a better world.
Read More »
"Art enables us to find ourselves and love ourselves at the same time," said Thomas Merton, American Trappist monk, writer, theologian, poet and scholar (1915 – 1968). His words ring true with many art events and institutions in the Tri-State.
Read More »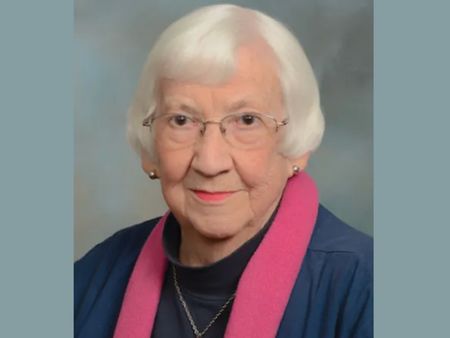 Laura Hill Chapman: a Memorial
By Marlene Steele, gently edited by Mark Schlachter
Born April 24, 1935, in Miami, Florida, a resident of Cincinnati since 1970, passed away at her residence on August 17, 2021
Read More »
Spring and flowers go hand-in-hand, but flowers in art are nearly as closely linked. Today of course, the subject tends to make art lovers think first of the Impressionists: everyone knows about Monet's marvelous gardens in Giverny and his seductively beautiful waterlily paintings. But flowers have enchanted painters since at least Roman times. We have Vesuvius to thank for preserving some very early murals featuring the gardens of Pompeii and Herculaneum. 
Read More »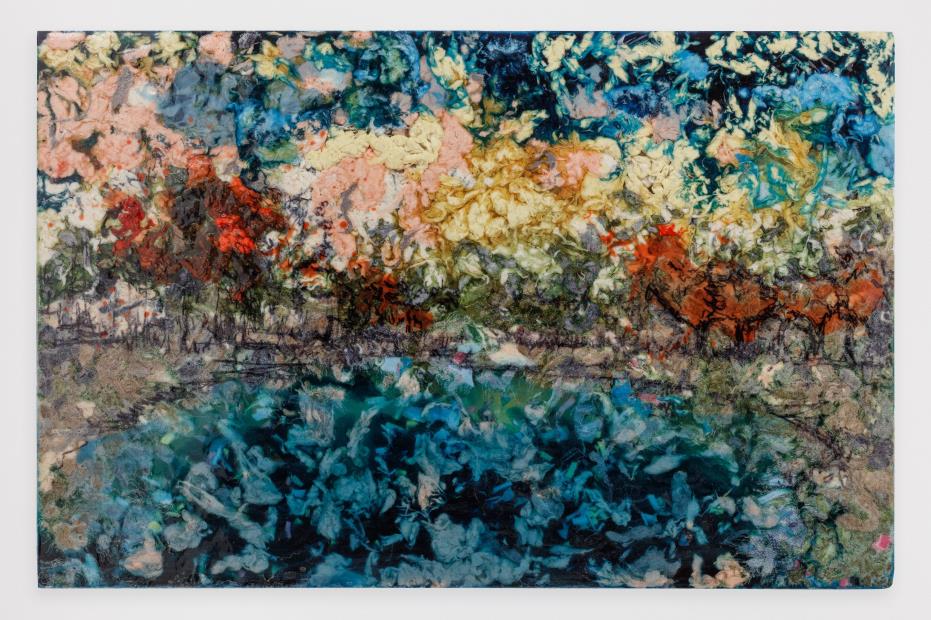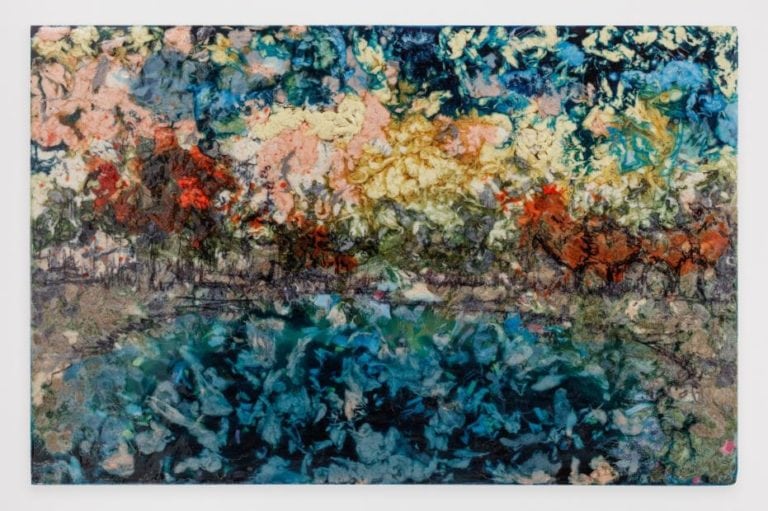 As I walked the sidewalk toward the Regen Projects gallery building off busy SantaMonica Boulevard, I heard a piercing scream. The brief, cryptic moment startled
Read More »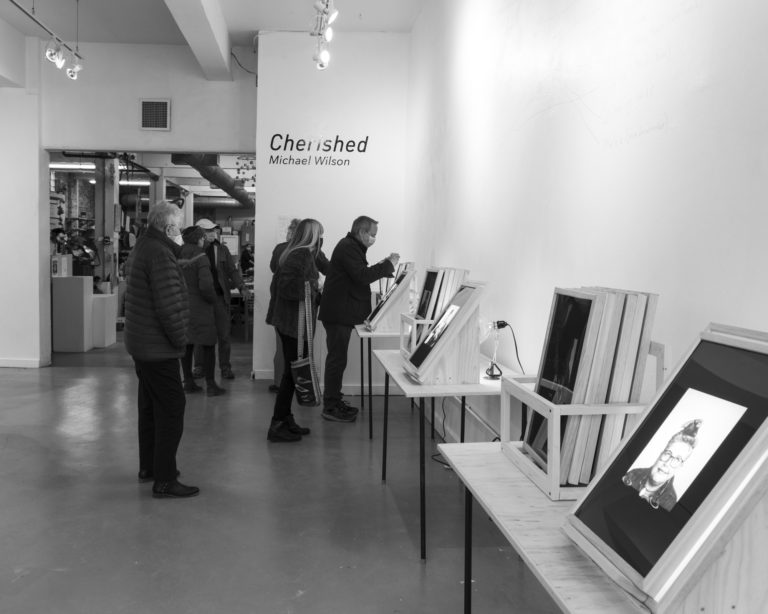 Pictures hung (centered) at 57 inches
Audience kept at a distance
Important art in glass cases
Keep everything quiet
Lights must be blinding
This is the manifesto I imagine persisting through museums across forever. It creates the very felt culture that leaves gallery goers wondering how to engage with art when such measures have been taken to protect it from them.
Read More »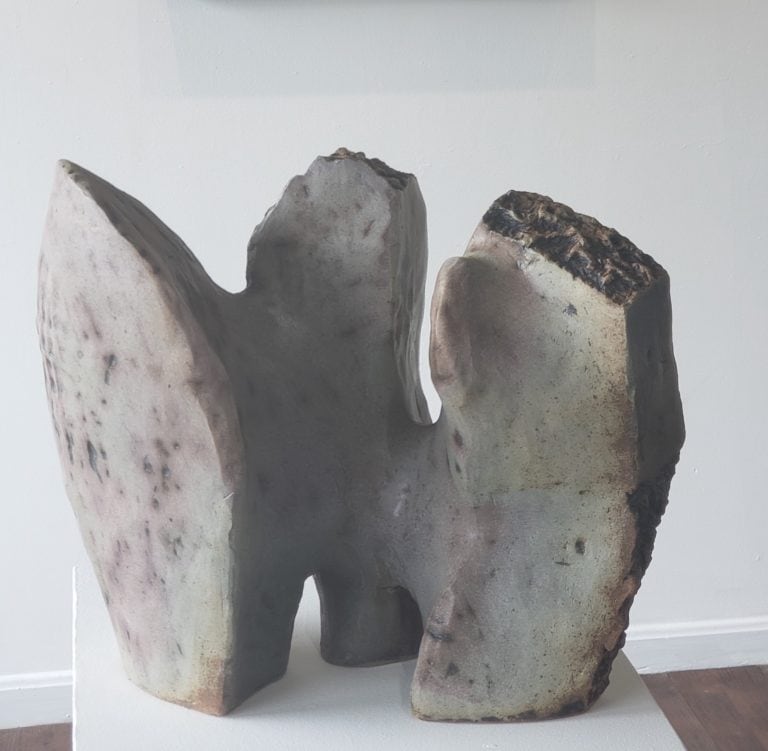 Described as one who both reminds of something and is also a reminder itself, Remembrancer is the title of the current exhibition at the Indian Hill Gallery. It places the work of Lisa Merida-Paytes, Robert Pulley, and Patrice Trauth in a manner that allows consideration of scale, space, light, materiality, and the self.
Read More »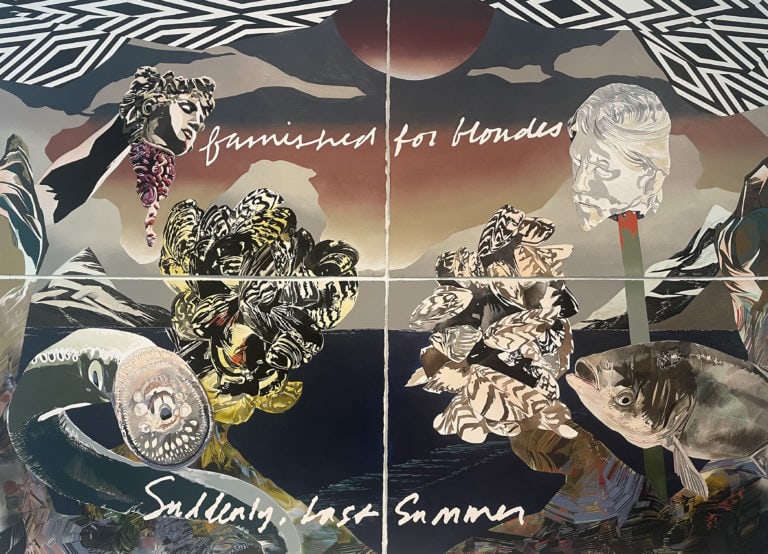 Breaking Water: Exploring approaches to the subject of water, liquidity, and feminism
Contemporary Arts Center, Cincinnati, Ohio
On view through August 14th 2022
Read More »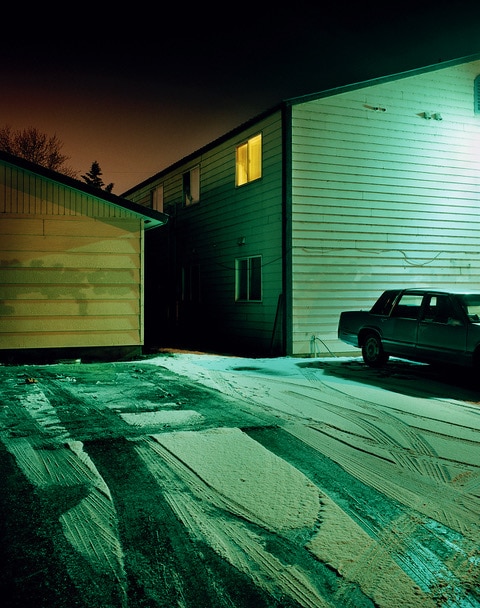 The University of Kentucky's Art Museum is a two story jewelbox of a home for art. It is small, well-lit, and was—when I visited—unusually concerned with encouraging visitors to see behind the curtains of what an art museum, of whatever size, did and why. There was a small exhibit about the sorts of questions a museum asked about the objects it collected and a larger show about how the museum contextualized its new acquisitions in terms of the objects it already owned.
Read More »
We have several exciting reviews for you to enjoy in our Spring double posting!
Jon Kamholtz brings us two exhibits from the University of Kentucky Art Museum: Goya's enigmatic series of etchings Los Disparates from the museum's permanent collection and the titillating allure of Tom Hido: The Poetry of Darkness.
Read More »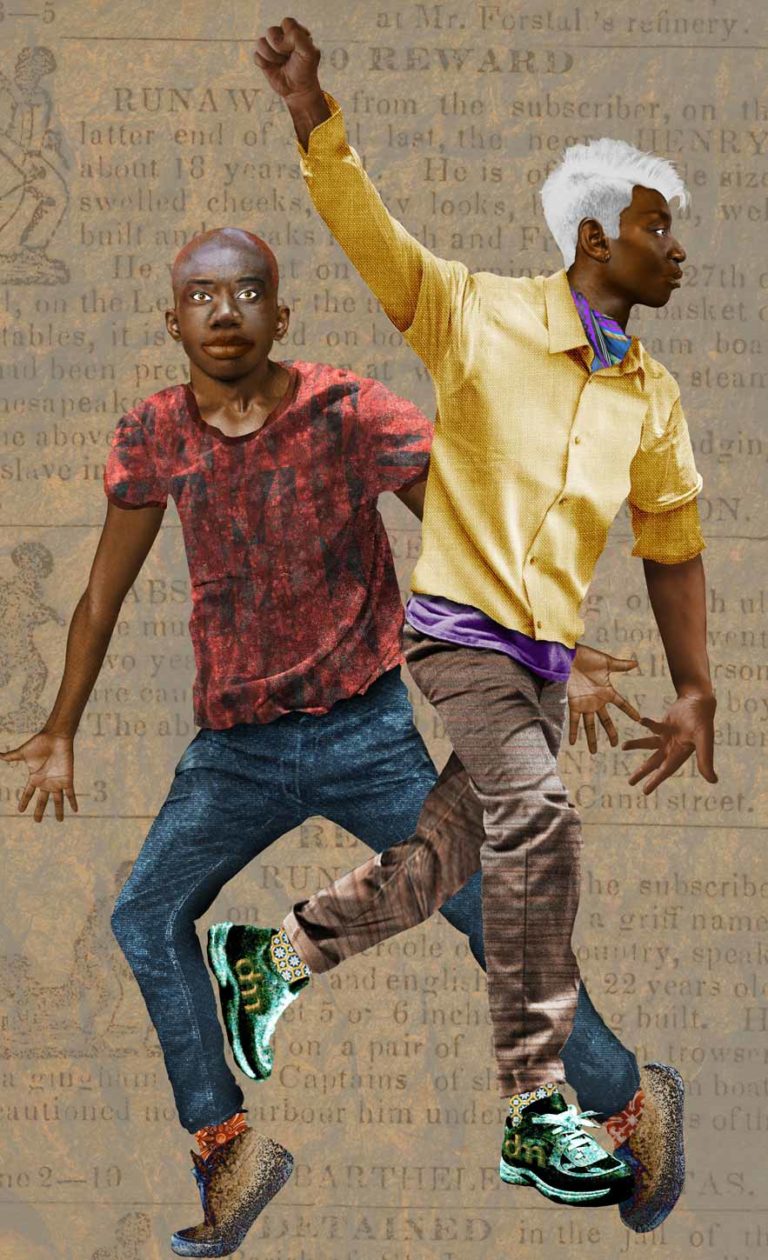 Kennedy Heights Arts Center offers new exhibits and programs continuing its outreach and diversity mission, according to Executive Director Ellen Muse-Lindeman. For example, Juneteenth Cincinnati
Read More »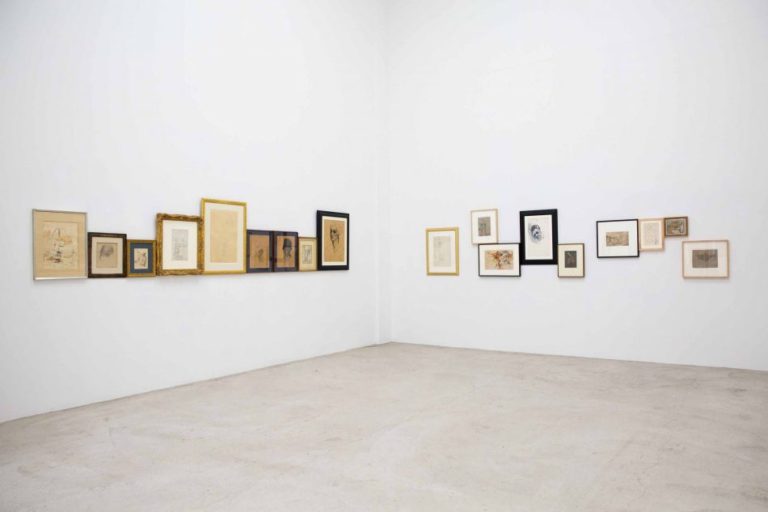 Shin Gallery's newest exhibition, Amalgamation: Celebrating 10 Years of Shin Gallery, on view until April 23, 2022, is perhaps one of the most unique gallery shows I have seen. This is due to both the exhibition's a-chronological curatorship and the opportunity to view old masters and so-called "blue chip" art historical bastions alongside "outsider artists," enterprising young artists, and rediscovered artists alike. A
Read More »
The group exhibition, A Thought Is a River at the Carnegie (Covington, KY) gathers and places both sculpture and painting in collective relationships to one another. Some works appear to be excavated from deep within the earth, while others are industrial and integrate artificial structuring. Collectively, the work undulates the passage of time; their materials reference an array of seemingly found or discarded objects, against smooth, gleaming forms that peer into the future. The exhibition's play between these works contrasts one another through the possibilities of utopia and dystopia, diverging paths through their approach to material and its construction.
Read More »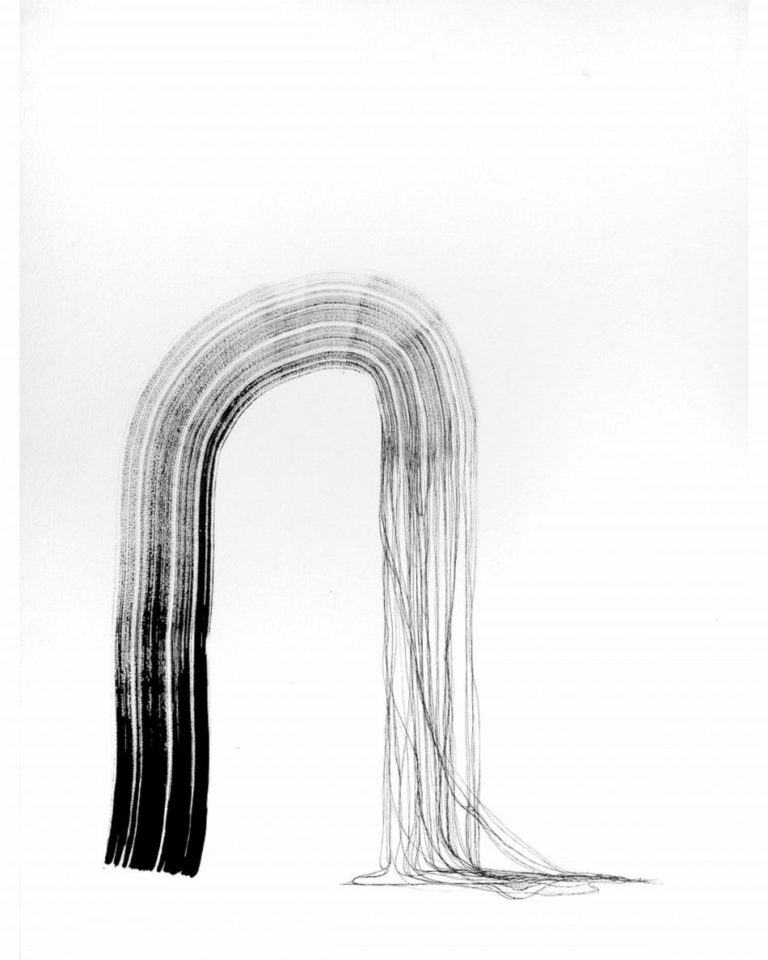 The Cincinnati Art Museum is featuring a traveling exhibition of the work of a Black photography collective formed in New York City in the early 60's.
Read More »
The Cincinnati Art Museum features two wonderful groundbreaking exhibitions.
Read More »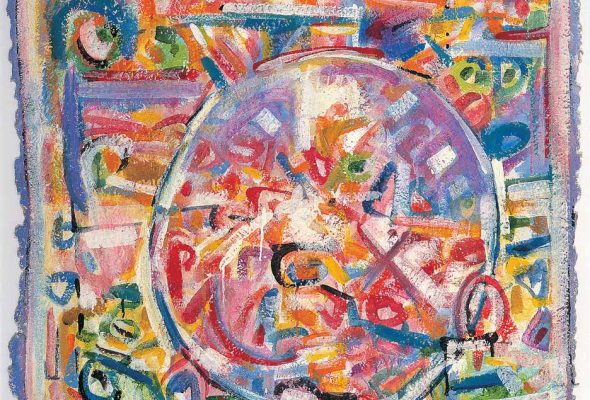 The Cincinnati Art Museum is featuring a traveling exhibition of the work of a Black photography collective formed in New York City in the early 60's.
Read More »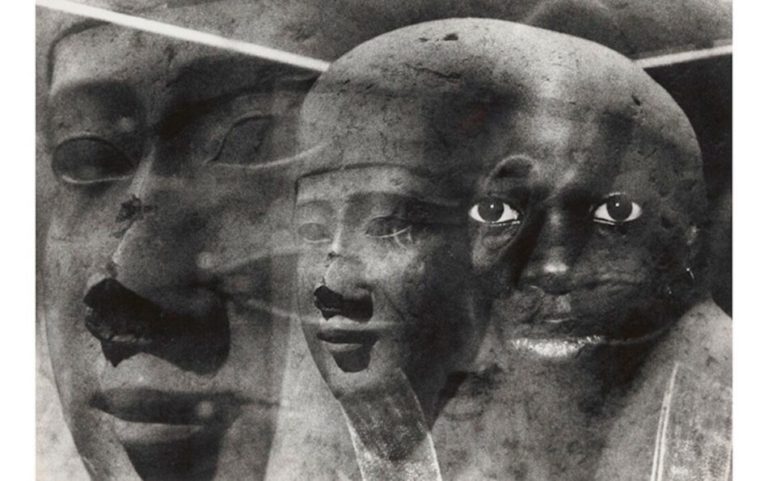 The Cincinnati Art Museum is featuring a traveling exhibition of the work of a Black photography collective formed in New York City in the early 60's.
Read More »